Writing TV Comedy with Gunnar!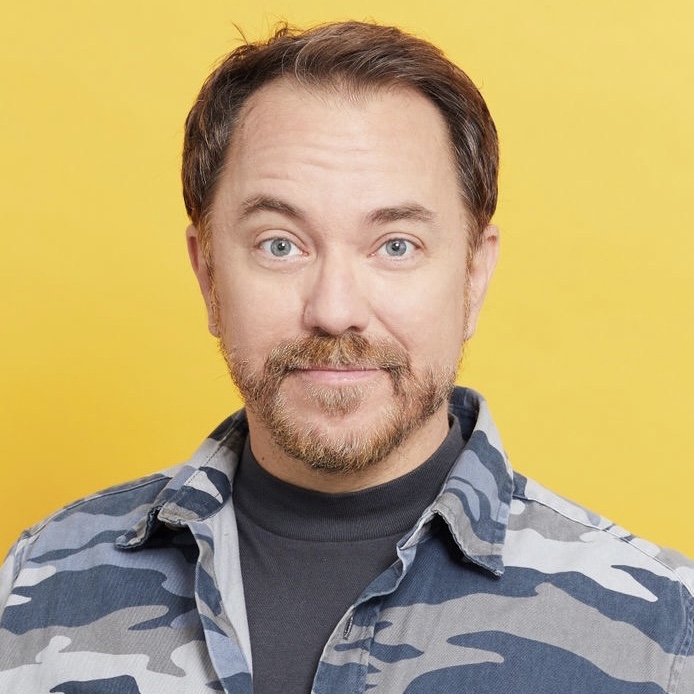 In this comprehensive overview, Gunnar will address the steps of creating a series that highlights your comedic voice. He will review important distinctions in style and format. For example, Multi-camera shows are not written the same as single-camera shows. New writers and experienced writers will benefit from Gunnar's vast knowledge of TV comedy.
If you are thinking about enrolling in either of Gunnar's writing classes, this free overview is for you!
ACS Founder, Gunnar Todd Rohrbacher is an actor, writer, director and Master Comedy Coach with over 25 years of experience working with actors on the comedy sets and stages of Hollywood.
He's the author of The Comedy Code – Your Complete Guide to Acting & Writing in the Digital Age of Television, The Funniest Scenes in the World, Volume 1 and The Funniest Scenes in the World, Volume 2.
Wednesday, August 24
7 – 8:30 pm PST 
My Safe & Easy Online Writing Class Reviews:
Beyond excellent class and a brilliant instructor, Safe and Easy Sitcom Writing with Gunnar Rohrbacher. Highly highly recommend. Gunnar taught me how to write fast, aligned, and with depth thanks to his Heroes of Comedy and terrific class. The last class is WILD! No spoilers. Loved my experience with ACS and will be taking more classes there. Buy his book The Comedy Code — it will teach you how to write comedy AND drama. Thanks, Gunnar!
I heard about ACS through a friend I ran into at an audition and she told me about their sitcom writing classes. I had been wanting to find something like it for a long time so I was thrilled to hear about them. Fast forward to now – I've taken the pilot writing class and then went into the Word Party! Online classes and am gonna keep taking that one for awhile. Gunnar's pilot writing class, My Safe and Easy Writing Class is more clear, empowering, and information-loaded than I could have imagined. I'm writing 2 sitcom pilots right now and finally know what to do. And the Word Party! Online class is literally a must for any writer who ever believed there's such a thing as 'writer's block'. My confidence as a writer is 100X what it was before. Anytime someone asks me about writing, their classes are the first thing I mention. – Gina T.
If you are interested in performing comedy, writing comedy, or both, this is the place.  As an actor, I've studied comedic acting at a couple of other places. This place makes the most sense of it.  All acting classes are currently online and the emphasis is on on camera acting. I took My Safe & Easy Writing class, also, and wrote a TV comedy pilot in 6 weeks. – Sarah C.
I completed the Word Party! Online class and it was a fun, and liberating experience! This class really helped to exercise some creativity during social distancing. It guided me to some of the most interesting creative writing I have produced. I highly recommend this class if you are looking to express yourself freely, without any judgement at all. Quarantined or not! – Andy R.
I absolutely Adore Gunnar!  I love the Word Party! Online class so much because he takes out the stress of writing, and just focuses on the creativity and the fun. I've taken a lot of his classes and this is one of my personal favorites! I plan to continue the word party because It allows me to flex my creative muscle! And I appreciate the gift that Gunnar shares with us at a discounted rate to boot!  if you sign up, I'll see you there. Because hey…..I don't want to be tardy to the party 😉 – Ben S.
I took Gunnar's Word Party! Online class at a friend's recommendation; and it was the best decision I made in months. I've got a solid history of writing classes behind me, but I had been in quite a slump and this studio's environment and structure helped me create a change that I had been looking for. I plan on sticking around. – Jason S.
READ BEFORE ADDING TO CART:
RSVP responsibly. We are offering these workshops as a respite from chaos and an opportunity for those with limited funds to keep their training up. We'd greatly appreciate it if you only RSVP to our workshops if you are 100% committed to attending.
We cannot magically give your spot to someone else when you drop out. So please don't ask us to fill your spot for you. We do not have a waiting list. If you can't make it, please consider filling your spot yourself!
Please do not email or call our office letting us know you cannot attend. That simply creates more administrative work for us.
A link to join the meeting will be sent out approximately 1 hour before the start of the meeting, not earlier.
Workshops are free with coupon code Agree
We hope to see your beautiful faces in one of the squares! Thank you in advance for your commitment to keeping your reservation. Much love, the faculty and staff of ACS.
Our ONLINE Courses are conducted through ZOOM.
$195.00
Seats still available