Audition Better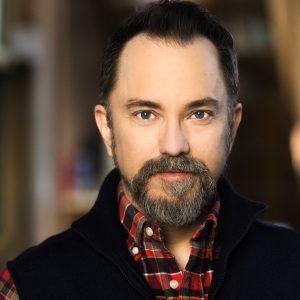 Auditioning can feel like free falling in space unless you have training and practice. Gunnar will help you bring your best performance ability to the mark. If you want to make your first take the best take – a booking take – Gunnar will show you how to easily Audition Better!
ACS Founder, Gunnar Todd Rohrbacher is an actor, writer, director and Master Comedy Coach with over 25 years of experience working with actors on the comedy sets and stages of Hollywood.
He's the author of The Comedy Code – Your Complete Guide to Acting & Writing in the Digital Age of Television, The Funniest Scenes in the World, Volume 1 and The Funniest Scenes in the World, Volume 2.
Gunnar will teach you:
➥  How the camera can work in your favor (or against you)
➥  How to ignite yourself on the way to the mark
➥  What to avoid so you don't look awkward or inexperienced on the mark
➥  How to avoid simple, common missteps that take you of the running
➥  How to slate and give your name in a powerful way that will get you noticed
And much more!
Tuesday, September 14
7 – 8:30 pm PST
READ BEFORE ADDING TO CART:
RSVP responsibly. We are offering these workshops as a respite from chaos and an opportunity for those with limited funds to keep their training up. We'd greatly appreciate it if you only RSVP to our workshops if you are 100% committed to attending.
We cannot magically give your spot to someone else when you drop out. So please don't ask us to fill your spot for you. We do not have a waiting list. If you can't make it, please consider filling your spot yourself!
Please do not email or call our office letting us know you cannot attend. That simply creates more administrative work for us.
A link to join the meeting will be sent out approximately 1 hour before the start of the meeting, not earlier.
Workshops are free with coupon code Agree
We hope to see your beautiful faces in one of the squares! Thank you in advance for your commitment to keeping your reservation. Much love, the faculty and staff of ACS.
Our online courses are conducted through ZOOM.
JOIN ZOOM MEETING INSTRUCTIONS HERE
$195.00
Sold out!