The Heroes of Comedy
Discover Yourself and the Characters on the Page
The Heroes of Comedy is one-of-a-kind experience in character study and self development that you'll find nowhere else. Writers use archetypes to create distinct characters with unique points of view. Actors who book, bring more than just general talent to their auditions; they offer clarity, specificity and their auditions feel special when casting watches them! 
When you can easily deduce the character the writers created and immediately access your personal way into that character, your chances for success skyrocket! The Heroes of Comedy provides an in-depth psychological breakdown of the characters used by television and film writers throughout history and are still used today. You will explore the way each one feels for you and most importantly, which ones help you play to your strengths!
Taught by Master Comedy Instructor, Gunnar Rohrbacher, this class will accomplish two primary goals; You will type, brand and cast yourself better and make stronger, clearer and more accurate choices within your character work.
About

Which Heroes Are Right For YOU?
The Heroes of Comedy is a ten-week performance course. Each class is a mini-intensive. We will focus on one of The Heroes of Comedy each class and delve deep into their psyche. Gunnar will teach you how to deduce each character from key context clues on the page. You'll gain a deeper understanding of why characters behave the way they do, how to uplift the scenes and story with detailed character traits and discover more about who you truly are like in the process.
This is How You Set Yourself Apart!
Knowing yourself and the ways you're best cast is part of creating a lasting career. You'll leave this class with a stronger understanding of the roles Casting Directors offer and a clearer vision of how to pitch yourself in a crowded marketplace. The industry has plenty of good actors to choose from. It's harder for Casting Directors to find a clear type and spoiler alert; Casting is always looking for a clear, distinct type!
Actors who know their strengths and develop them before their big opportunity arrives are the actors who work! The Heroes of Comedy will help you make better choices about your headshots, your reel footage and have better conversations with agents, managers and casting directors about the direction of your career.
What you'll learn at a glance:
➥  Find context clues in scripts that you make you CERTAIN about who the character is
➥  Your "Wheelhouse", or best range of casting
➥  How to make comedy scripts funnier through better characterization
➥  Land character based (observational) jokes, which are different from traditional jokes
➥  How to personalize archetypes for yourself so that your version is special
Days & Times
Tuesdays from 6 – 9 pm PT for ten consecutive weeks
September 12 through November 14
Enroll
$590
Purchase of The Comedy Code required.
Available on Amazon, Barnes & Noble, Book Soup, Target, Powell's & Walmart
You can also purchase for Kindle or a digital ebook.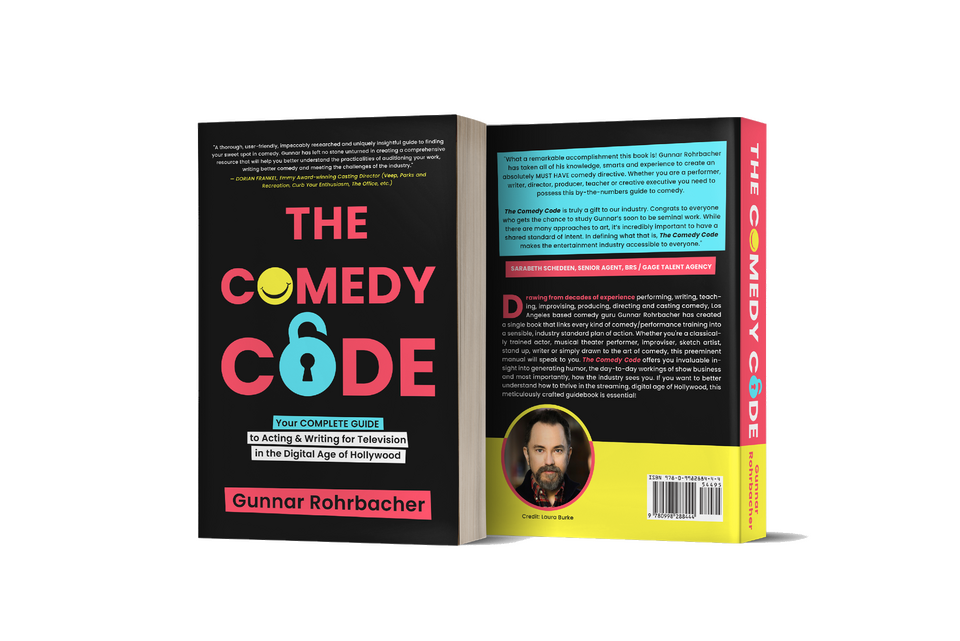 You can pay in full by clicking ENROLL or guarantee your spot in class with a $190 DEPOSIT. Your deposit is non-refundable. The remaining balance is due before the start of the first class session.
Instructor
Gunnar Rohrbacher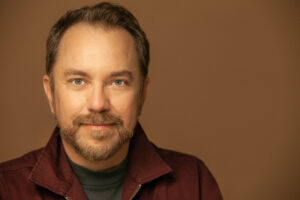 Founder of Actors Comedy Studio and author of The Comedy Code; Your Complete Guide to Acting & Writing in the Digital Age of Hollywood.
Testimonials
FAQ's
Is this class in person or online?
All of our classes are offered online. The industry itself works with actors online; auditions, most callbacks, casting workshops, etc. We teach acting through the lens of self-taping and online auditions. We feel our actors are best served practicing the craft with industry standards in mind.
Is there a prerequisite for this class?
No. This is our starting point for actors of all levels.
What is the class size?
Class is limited to a maximum of 14 students.
What if I miss a class?
One of the benefits of online training is that we record our classes if you can't make one.
Can I check out the class before signing up?
In order to maintain class integrity, we do not allow auditing. If you would like to meet with one of our instructors for a brief, in-person meeting to ask questions, you can email us at [email protected].
It's been a while since I took a class. Where should I start?
Comedy Essentials is strongly encouraged for most actors who train at Actors Comedy Studio. Our method for working successfully in tv comedy is thoroughly explored in Comedy Essentials and is challenging even for actors with a theater degree or a collection of various acting training.
Advanced and working actors are welcome to begin in The Audition Code or Master Class, depending on experience and instructor approval.
Do you offer payment plans?
Your spot in the course is not secure until full payment is received.
I have zero experience. Will I be okay?
Yes! Our program is built to accommodate actors learning from scratch and experienced actors who want our specialized training in television comedy.
I'm an advanced actor. Is this class too basic?
No! This course is packed with information that most actors wish they knew a long time ago. Actors at all levels of their career take Heroes of Comedy and gain specific knowledge that makes a real difference in their approach to acting scripted, on-camera comedy.
How do I sign up for a course?
For The Heroes of Comedy, you can register online and pay for the course using a credit card or debit card. You can also call and enroll by phone.
How often does The Heroes of Comedy meet?
Once a week for ten consecutive weeks.
I still have questions, is there someone I can talk to?
Yes! You can email [email protected] or call us at 323-302-9152.
$590.00
Seats still available