Private Acting Lessons
Focused, Dedicated Instruction Just For You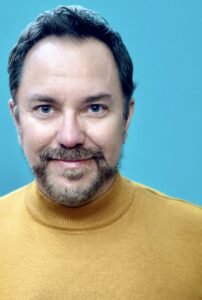 Actors Comedy Studio offers private instruction to actors who wish to work one-on-one. We understand that some people learn better in a more focused environment. Actors with different abilities may need a particularly supportive acting coach who is patient with special needs. We can provide that.
Private classes are particularly effective for experienced actors who have the general dynamics of the industry under their belt but want to bring their comedic audition technique to the next level. Gunnar's experience as an on-set Network Coach is particularly helpful in this case. He's worked with major networks, coached Emmy nominated actors and has a track record of proven success.
Anyone can arrange private sessions with Gunnar. While ACS specializes in comedy, we are by no means limited to teaching or coaching comedy exclusively. We offer a nurturing and supportive environment that enables students to progress quickly toward their desired goals and break through both emotional and technical barriers. All private lessons (acting or writing) are customized to the creative's needs.
Private acting classes are conducted through Zoom
$145 for a one hour appointment with Gunnar
$375 when you book three sessions
$665 when you book six sessions
To schedule an appointment call or email: