Working Audit with Gunnar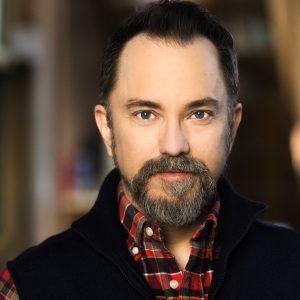 An exciting opportunity to work with LA's top comedy coach and get acquainted with Actors Comedy Studio. We also create joy, laughter and new relationships in our workshops!
Gunnar gets right to the point! Wherever you are in your career, he will boost your performance with pinpoint specific notes and insightful feedback. 
All actors will work twice. One scene will be emailed to prepare in advance and another will be given during class as a cold-read. Individual feedback is given to each actor. Notes will intersect homework, character development, on-camera technique, foundation and of course nailing the comedy.
ACS Founder, Gunnar Todd Rohrbacher is an actor, writer, director and Master Comedy Coach with over 25 years of experience working with actors on the comedy sets and stages of Hollywood.
He's a highly sought after acting and writing coach who has taught at SAG•AFTRA, improv and sketch festivals around the country and The SAG•AFTRA Conservatory at The American Film Institute. He is a regular guest instructor at The Groundlings annual Master Class event and he created the Acting for Sitcoms program at The American Academy of Dramatic Arts.
Gunnar is also a published author and a Contributing Expert to Backstage. His knowledge of comedy past and present is unmatched.
Wednesday, August 26
7 – 10 pm PST
Our ONLINE Courses are conducted through ZOOM.
JOIN ZOOM MEETING INSTRUCTIONS HERE
$19.00
Sold out!