The Audition Code
Audition & Self-Tape Technique That Gets You Hired
Are you a great auditioner? How do you feel after you hit "Send" on a self-submission? Do you know what a job getting self-tape should look like? Your best acting needs to show up in your auditions! Our actors blow the competition away with professional skills that get them booked.
About

Send Bulletproof Auditions
The Audition Code picks up right where Comedy Essentials leaves off. In The Audition Code, we focus on killer audition and self-taping technique. You'll work multiple times in every class. These days, actors are hired by Producers off of digitally recorded performances, sent to them by Casting Directors. There are no 'tapes' anymore. Actors rarely meet Casting Directors or Producers in person. There are typically no adjustments and no second chances. Our training means you won't need one!
A Flexible Program Designed Around Your Life
We designed our course structure so that you can start from the beginning or join where it takes the most sense for you. Comedy Essentials is suggested as our starting point, but not required if you want to focus on audition technique. After The Audition Code and The Heroes of Comedy, our students move into Gunnar's Pro Workout Class.
The Audition Code has two different times to choose from. Pick one as your anchor class and the other class time is available for make ups. You will work on-camera with playback every week. The combination of feedback from the instructors, combined with watching your recorded work is invaluable for a career in TV and film comedy.
ACS has access to all the comedy pilots that are sold to the networks and streaming services each year. We practice with material that is currently casting. Our students are always up to date on the tone, temperature and taste of comedy in the current marketplace. The Audition Code is the place on our path where you discover your unique voice in comedy and train to execute it on-camera anytime, anywhere.
What you'll learn at a glance:
➥  How to crush your auditions (Includes multi-cam, single-cam & dramedy scripts)
➥  How to adapt stage, improv and theater training to working on sets and on-camera
➥  Nailing adjustments and redirects
➥  How to pitch yourself to Agents, Managers & Casting
➥  What important clues you're missing from the Breakdowns and Audition Sides
Days & Times
The Audition Code is an online six-week course. There are two times to choose from:
Tuesdays 6 – 9 pm PT
June 13 – July 25 (no class on July 4)
or
Thursdays 10 am – 1 pm PT
June 15 – July 20
Enroll
$490
Purchase of The Comedy Code required.
Available on Amazon, Barnes & Noble, Book Soup, Target, Powell's & Walmart
You can also purchase for Kindle or a digital ebook.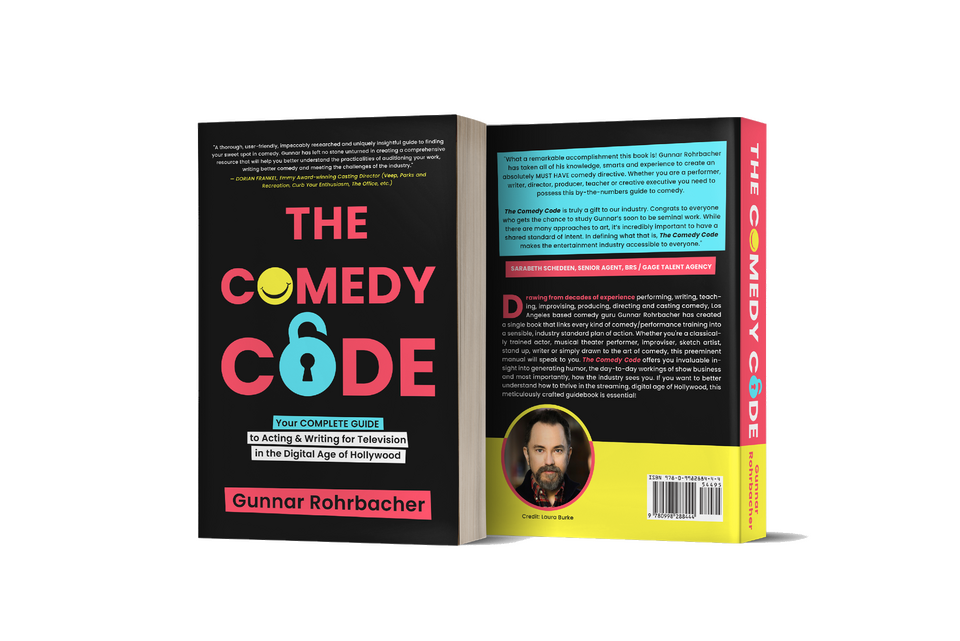 Instructors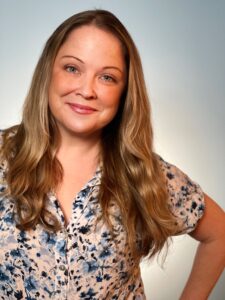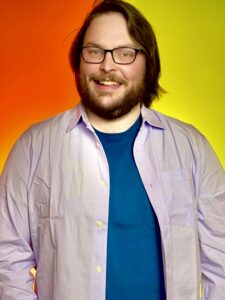 Erin Coleman
and
Steve Fisher
Testimonials
FAQ's
Is there a prerequisite for this class?
The majority of our students take Comedy Essentials before entering The Audition Code. Occasionally returning students or new students with equivalent training bypass Comedy Essentials and begin here. If you're unsure where to start, talk to one of our faculty. We will gladly meet with you at no extra cost. Email info@actorscomedystudio.com or call 323-302-9152 to set up a time.
What is the class size?
Class is limited to a maximum of 14 students.
What if I miss a class?
You can make up in one of the other classes that week. For each monthly payment cycle, you can also choose to push back one class.
Can I check out the class before signing up?
In order to maintain class integrity, we do not allow auditing. If you would like to meet with one of our instructors for a brief Zoom meeting to ask questions, you can email us at info@actorscomedystudio.com.
It's been a while since I took a class. Where should I start?
Comedy Essentials is strongly encouraged for most actors who train at Actors Comedy Studio. Our method for working successfully in TV comedy is thoroughly explored in Comedy Essentials and is challenging even for actors with a theater degree or a collection of various acting training.
Advanced and working actors are welcome to begin in The Audition Code or Master Class, depending on experience and instructor approval.
Do you offer payment plans?
Your spot in the course is not secure until full payment is received.
I have zero experience. Will I be okay?
If you have zero experience, Comedy Essentials is the correct option for you.
I'm an advanced actor. Is this class too basic?
No! The Audition Code is a safe place to develop your acting and audition skills.
The Audition Code covers all areas of professional acting in a comprehensive way that builds lasting confidence. Actors who have studied theater and improv are often quite challenged by the demands of on-camera audition technique and other aspects of career building. The Audition Code is the right place for actors who know they need to develop their audition skills further!
I still have questions, is there someone I can talk to?
Yes! You can email info@actorscomedystudio.com or call us at 323-302-9152.
$490.00
Seats still available