Sale!
Comedy Essentials
The Heroes of Comedy, iCAMERA, Joke Discovery
Comedy Essentials will give you powerful tools you will use throughout your lifetime. We teach you world class script analysis, that lays the foundation for outstanding auditions. Writers and producers hire actors. When you understand scripts the way writers intended, you'll start booking. The confidence and certainty you gain from our highly efficient approach to the work makes acting and auditioning fun. You'll never walk into an audition with doubts about the material again.
Should you start here? Probably. Comedy Essentials is exactly the right place for new actors to start but also challenges those with moderate training. If you have a theater degree, improv/sketch training or a collection of courses under your belt, we will help you integrate your prior experience and level up to industry standards. With our training, you'll never miss a clue in a script again.
About

Strengthen Your Foundation
Comedy Essentials is a six-week intensive course, packed with powerhouse information that will start you on the path to success. Class is conducted through Zoom.
This is where we introduce you to our powerful iCAMERA script analysis method as well as The Heroes of Comedy; Ten Comedy Archetypes Every Actor Should Know. Would you like an acting superpower? Our globally recognized system will give you just that.
ACS Founder, Gunnar Rohrbacher, designed iCAMERA to make life easier for you! A veteran of Hollywood, he honed his skills as a writer, actor and comedy teacher simultaneously over thirty years. The insight he brings to breaking down a comedy script is game changing. The story suddenly springs to life along with the jokes and characters.
The Heroes of Comedy are archetypes utilized by writers throughout television history. As you grow more and more familiar with The Heroes of Comedy, two things happen; 1) You gain a deeper understanding of how you are seen in the marketplace by casting, producers, agents and managers. 2) You grasp characters exactly the way the writers envisioned them. No more guessing!
Make Casting Directors Your Biggest Fans
Most actors begin their journey through our comprehensive training program here. Beginning with Comedy Essentials is highly recommended, even if you've had prior training. We want you to fully benefit from our PATH.
What you'll learn at a glance:
➥  Our iCAMERA method of Comedic Script Analysis
➥  The Heroes of Comedy; Ten Comedy Archetypes Every Actor Should Know
➥  Cold Reading Technique
➥  Finding the Funny in the Script
➥  Essential online resources for actors, subscription services and professional research tools
Days & Times
Our Fall Comedy Essentials Course has two different sessions to choose from.
Mondays from 7 – 10 pm PST for six consecutive weeks
October 11 – November 15
OR
Saturdays from 12 – 3 pm PST for six consecutive weeks
October 16 – November 20
Instructor
Gunnar Rohrbacher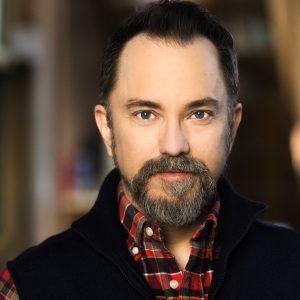 Enroll
Now just $390… Last chance to enroll at this price! 
We will resume our regular pricing in 2022!
Purchase of The Comedy Code required.
Available on Amazon, Barnes & Noble, Book Soup, Target, Powell's & Walmart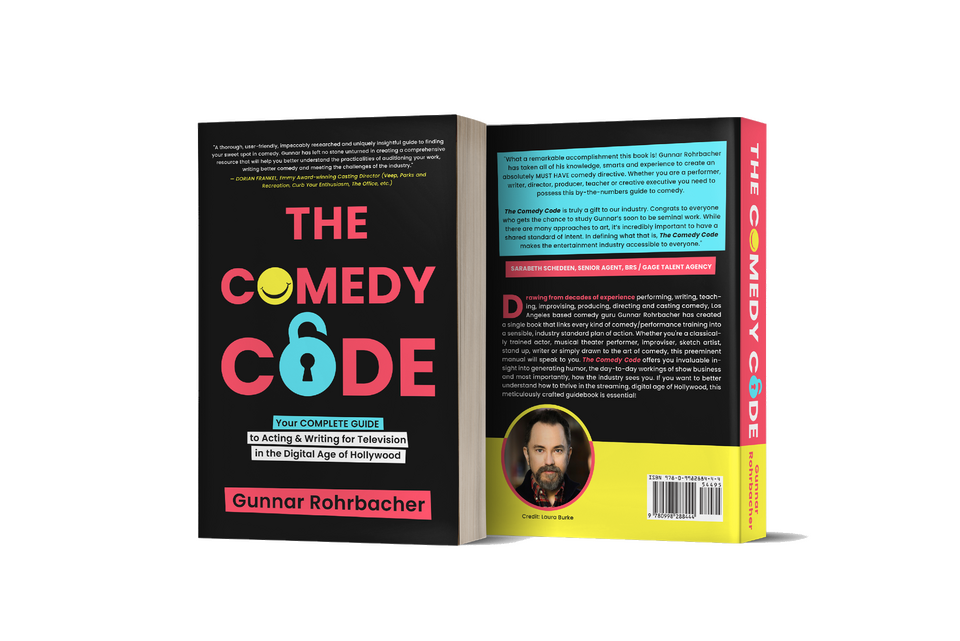 Add to cart from THIS page to enroll in Monday Comedy Essentials.
For SATURDAY Comedy Essentials, Click here to enroll.
FAQ's
Is there a prerequisite for this class?
No. This is our starting point for learning to act for television comedy.
What is the class size?
Class is limited to a maximum of 14 students.
What if I miss a class?
You can email your instructor at info@actorscomedystudio.com for notes and any materials handed out in class. Our six-week courses do not have class make-up options.
Can I check out the class before signing up?
In order to maintain class integrity, we do not allow auditing. If you would like to meet with one of our instructors for a brief, in-person meeting to ask questions, you can email us at info@actorscomedystudio.com.
It's been a while since I took a class. Where should I start?
Comedy Essentials is strongly encouraged for most actors who train at Actors Comedy Studio. Our method for working successfully in tv comedy is thoroughly explored in Comedy Essentials and is challenging even for actors with a theater degree or a collection of various acting training.
Advanced and working actors are welcome to begin in The Audition Code or Master Class, depending on experience and instructor approval.
Do you offer payment plans?
Your spot in the course is not secure until full payment is received.
I have zero experience. Will I be okay?
Yes! Our program is built to accommodate actors learning from scratch and experienced actors who want our specialized training in television comedy.
How do I sign up for a course?
For Comedy Essentials, you can register online and pay for the course using a credit card or debit card. You can also call and enroll by phone.
How often does Comedy Essentials meet?
Once a week for six consecutive weeks.
I still have questions, is there someone I can talk to?
Yes! You can email info@actorscomedystudio.com or call us at 323-302-9152.
Seats still available