Pre-Teen Workout
Develop Characters, Audition Better, Get Silly!
Learn, play and connect online in our Sitcom class for Kids ages 9-11. 
About
Develop Characters & Break Down Scripts Like the Pros!
In addition, you'll learn:
➥ How to Audition & Self-tape Like a Star
➥ Inside Tips for Zoom Auditions
➥  How to Develop Characters
➥  How to Work with Television Scripts
➥  How to Act with a Camera
Classes are conducted joyfully and efficiently through Zoom
Days & Times
Thursdays 3:00 pm – 4:00 pm PDT
$140 Month/ $35 Class
Pre-Teen Workout is ongoing and conducted through Zoom.  You can join at any time.
Instructor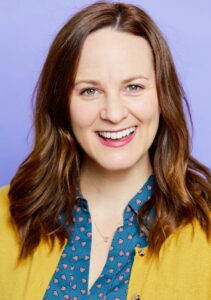 Tiffany Berube
Testimonials
FAQ's
Is there a prerequisite for this class?
Nope! Our Kid class is for actors ages 9-11.
What is the class size?
Each online class section is limited to a maximum of 10 students.
What if I miss a class?
We do not offer make ups for this class.
I have zero experience. Will I be okay?
Yes! Our program is built to accommodate actors learning from scratch and experienced actors who want our specialized training in television comedy.
How do I sign up for a course?
For Pre-Teen Workout, you can register online and pay for the course using a credit card or debit card.
I still have questions, is there someone I can talk to?
Yes! You can email [email protected] or call us at 323-302-9152.
Enroll
$140.00
Seats still available