Kid Workout
Develop Characters, Audition Better, Get Silly!
Learn, play and connect online in our Sitcom class for Kids ages 7-10. 
About
Develop Characters & Break Down Scripts Like the Pros!
In addition, you'll learn:
➥ How to Audition & Self-tape Like a Star
➥ Inside Tips for Zoom Auditions
➥  How to Develop Characters
➥  How to Work with Television Scripts
➥  How to Act with a Camera
Classes are conducted joyfully and efficiently through Zoom
Days & Times
Kid Workout is ongoing and conducted through Zoom.  You can join at any time.
Kid Workout is currently on hold. We offer private acting and audition technique classes via zoom for kids ages 7 and up.
Youth Private Class: 30 minutes $45, 1 hour $75
Please email us to set up private lessons! info@actorscomedystudio.com 
Instructor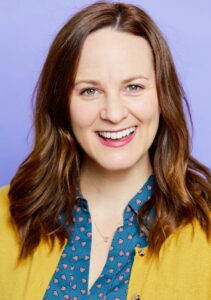 Tiffany Berube
Testimonials
FAQ's
Is there a prerequisite for this class?
Nope! Our Kid class is for actors ages 7-10.
What is the class size?
Each online class section is limited to a maximum of 10 students.
What if I miss a class?
We do not offer make ups for this class.
I have zero experience. Will I be okay?
Yes! Our program is built to accommodate actors learning from scratch and experienced actors who want our specialized training in television comedy.
How do I sign up for a course?
For Kid Comedy Workout, you can register online and pay for the course using a credit card or debit card.
I still have questions, is there someone I can talk to?
Yes! You can email info@actorscomedystudio.com or call us at 323-302-9152.
Enroll
June Session (4 classes) $120
$120.00
Sold out!